Excellence in service means to provide their clients with maximum comfort as well as the most qualified performance in all areas.
Porto Mirabello has partnered Pharmacy Ghigliazza Medical Supplier, which has been operating in the maritime industry for over thirty years supplying of medicines and medical equipment on board Yachts and Ships of any flag.
The service includes the provision of:
Medicines
Consumables, emergency equipment and medication
Surgical instruments
First aid kits customized to the needs and the regulation followed
Medical furniture
Telemedicine
New builds and refurbishment of Medical chest
• Labelling of each package of medication, dosage and description in English. With references to codes of substances of the International lists such as the WHO 2nd and 3rd edition, MCA MSN1768, LN 148 Malta, Italian Tabella C etc.
• Management of the inventories on board, through interactive Excel forms, with further information in English about medicines, description and stocking procedures.
• Inspection of the state of the Pharmacy on board with issue of the International Medical Chest Certificate.
Our management system of control of the Pharmacy on board allows maintenance on time, updated and effective, including our warning for the annual renewal of your Medical Chest Certificate.
Shipments take place wherever around the World within 24 hours from your order.
Contacts: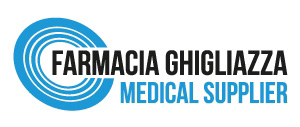 19032  San Terenzo  –  La  Spezia – Italy ph+39 0187 970991 Mobile  335 5613014
www.medmedicalsupplies.com 
info@farmaciaghigliazza.it
john.clark@farmaciaghigliazza.it