What do you feel like doing today?
Wake up in the morning with the idea of riding a bike through the hills of Cinque Terre, admiring some of the most spectacular views on the UNESCO Mediterranean heritage list.
Have you ever done this? You can, at PortoMirabello.
Ride a mountain bike from your yacht over splendid paths that wind between the sea and the valleys of La Spezia, 250 km of trails surrounded by forests and views of the sea.
From here you can take in the full expanse of the gulf, relaxing and meditating, catching glimpses of beautiful coves and countrysides.
Among the more striking of these are the Apuan Alps, which seem covered in snow even during the summer due to their marble content, the same that Michelangelo used to sculpt his masterpieces.
These trails, which inspired poets and romantic authors like Byron and Shelley, slowly rise to Punta Mesco, from where it is possible to enjoy a full view of the five towns painted on the crests of the high cliffs, an intense landscape in subtle, delicate colours.
The aromas of the Mediterranean scrub will accompany you throughout your journey, and you will also find them tasting some of the local cuisine, like farinata, made with chickpea flour and traditionally cooked in specially made trays placed in wood-burning stoves; trofie in pesto sauce, a Ligurian classic; stuffed anchovies; mesciùa legume soup; and mussels from Old Spezia. All this served with perfectly matched bottles of wine from local vineyards.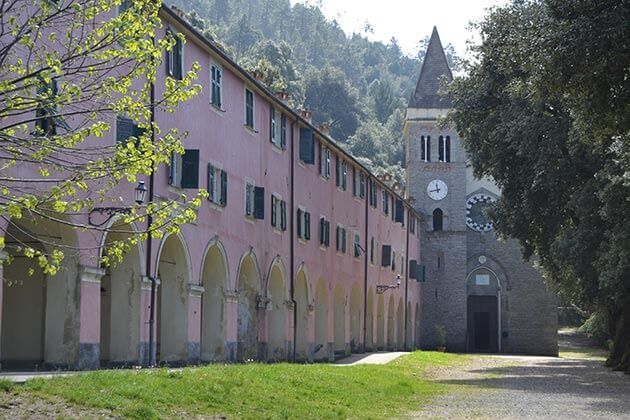 Let's go for a ride!